Payroll Cards
Benefits to your Employees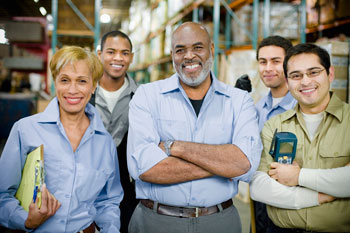 The number of Americans without a bank account is staggering and the amount these individuals pay in annual check-cashing fees is stunning. The "unbanked" employee pays an estimated 8% of their annual income in check cashing fees. Offering the PayCard to your employees offers the advantages and convenience of a Visa without charging them interest. Employees can instantly access their money and it is much safer than carrying large sums of cash.
Acceptance
• Use the PayCard everywhere Visa debit cards are accepted
Cost Savings
• Eliminates the need for costly check cashing services
• Fees charged to your employees are very competitive compared to other payroll card programs.
Security
• A lost or stolen Visa Payroll card may be replaced with full remaining prepaid value
Convenience
• Employees will have instant access to their payroll on payday
• Money can be accessed at retailers, an ATM, or to make online purchases
Independence
• Reduces dependence on relatives and friends to cash paychecks and/or pay bills